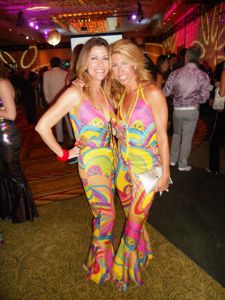 Red Hot & Soul
There are a small handful of fundraisers that can hit every high note and turn the whole evening into pure magic. This year's Xanadu-themed Red, Hot and Soul for ZACH Theatre was that and more.
It was my first venture to this annual event, but I had heard praises of the evening for years. Bobbi Topfer and Larry Connelly were chairs this year, and you just can't go wrong with that.
From the moment you walked into the ballroom at the Hilton Austin, you were immediately thrust into a world of disco beats, satin jumpsuits and dazzling shirts of glitter and sparkles. People took this theme seriously!